SEOUL, South Korea, July 25, 2023 (Newswire.com) - GLASSTINT, one of the cutting-edge brands in the window tint space whose products have received widespread praise from Korean consumers, is celebrating the sale and installation of its products in approximately 1300 installation shops over the past 18 years. Now, these products are also available for sale to customers in the United States.
As one of the state-of-the-art brands in this space, GLASSTINT is based in -- and produced in -- Korea. Its ceramic coloring film is detailed into 15 different product classes. Korea is one of the largest ceramic window tinting film markets in the world and home to the world's most demanding driver customers.
While the auto market may have its ups and downs, there will always be a demand for car detailing services like window tinting. After a period of upheaval, the auto market is set for a rebound, with the new cars market going up by 29 percent as of May 2023. New car owners have the ability to spend and a desire for their new vehicles to look their best. Auto owners who aren't trading in their cars might get detailing services including window tinting instead, and jumping into the window tinting business is relatively cheap, easy, and can be very lucrative, with profit margins as high as 80 percent.
For high quality, performance, and endurance, ceramic window tinting is the answer. Ceramic tints block over 99% of UV rays and also provide a significant amount of insulation as the ceramic particles do not conduct heat. In fact, a ceramic tint can reduce the temperature inside a car by more than half. Other benefits include reduced glare and glass that is more shatter proof. Ceramic tint is divided into reflective ceramic tint, which can show off a flashy appearance, and nano ceramic tint, which adds a sense of luxury to the car. Within these categories, the films are further distinguished by various colors and heat-blocking capabilities.
About GLASSTINT Window Films
GLASSTINT is a global window film company with 1300 installation dealers worldwide. Our main product lines are Nano Ceramic Window Tints and Reflective Ceramic Window Tints. Products include Pender, Rode, Sunset R, Santana, Shure X, Camo, and Aura.
More information about GLASSTINT can be found at http://www.glasstint.com/en. To be connected for inquiries about window tinting, click here.
Email: [email protected]
Whatsapp: +82-10-6238-0777
Contact Information:
Hyunje Shin
Sales Director
[email protected]
+82-10-4411-5184
Martin Choi
Glasstint CEO
[email protected]
+82-10-6238-0777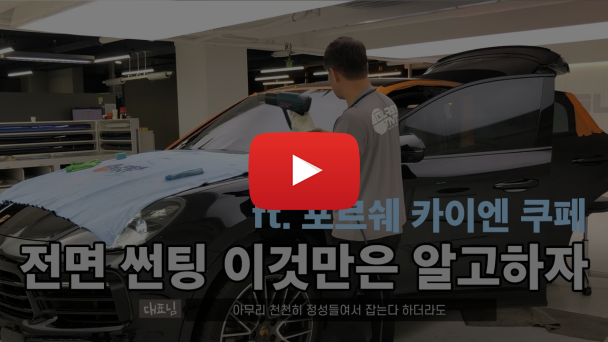 Original Source:
GLASSTINT Announces US Debut, Celebrates Milestone for Window Tint Products: Now Sold and Installed in 1,300 Dealers Over 18 Years